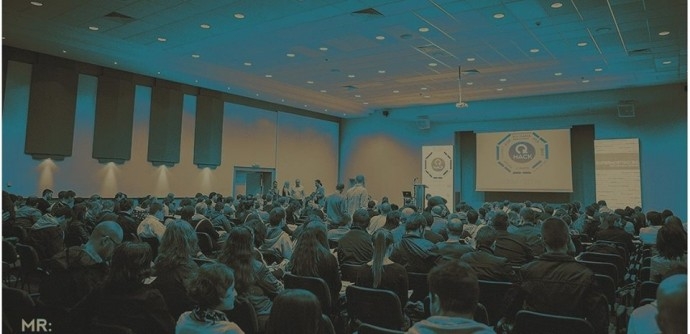 Дата:
14
април 2018, събота
Час:
09:00 - 18:00
Достъп:
Такса участие
За събитието
Why should I attend the event?
It will increase your productivity: While you will certainly be attending conference in order to learn, a short work trip away from the office will re-energize you and allow you to work better when you return.
It will be inspiring: A balanced mixture of participants and speakers working in programming, design, marketing and business development. Find partners, colleagues or ideas to develop.
It will make you better at your job: Learning from the pitfalls as well as the successes of distinguished business leaders at Bulgaria Web Summit will help you to find areas in which you can improve.
You will learn more about our industry: What you learn at our event can only serve to bolster you knowledge and fuel you continued drive for success.
4 stages? How can I see all the talks?
We will try to arrange the program based on topics of interest and without overlapping. Of course there is a great chance that you will have to choose between 2 sessions. In any case you will learn something new and you will also be able to talk to the speaker of the talk you missed later and to ask her/him everything you need to know.
Using the schedule as an excuse not to come is the most stupid one we could imagine. Sorry!
Are you related somehow to The Summit?
No, we are not. In fact we think the summit is useless as a technology event, but this is our personal opinion.
We do respect the effort of the organizers.
Why is your event so affordable?
Our goal is to create an affordable event, so anyone could come and learn and gain useful experience and connections. We keep the quality of the speakers very high and we are trying to make your stay at the venue as comfortable as possible.
We also count on our partners to help us with our mission.
Are you affiliated with the "Bulgarian EU Presidency in 2018"?
We are so proud to announce that we are NOT affiliated with "Bulgarian Presidency of the Council of the EU in 2018".