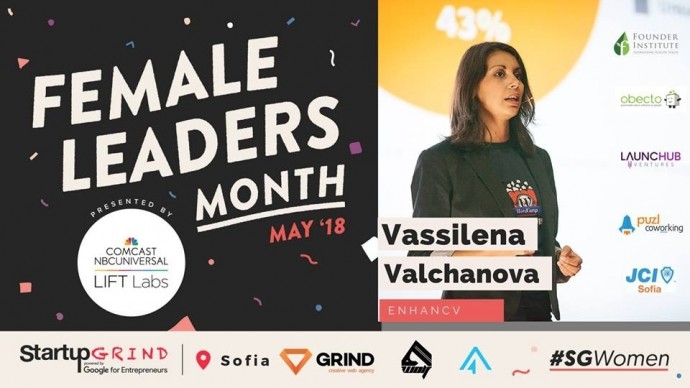 Дата:
28
май 2018, понеделник
Час:
19:00 - 21:00
Достъп:
Безплатно (Задължителна регистрация)
Място:
Puzl Coworking, floor 4, София, bul. Cherni Vrah 47
За събитието
Do you know:
– your customers?
– how to bring them value?
– how to build a strong brand based on empathy and values?
Branding is often associated with logos, color schemes, and business cards, but you need much more. So the question is where to start?
This May – the month of female leaders, Startup Grind Sofia is proud to welcome marketing and communications strategist Vassilena Valchanova!
Over the span of 30 minutes, Vassi will give you a blueprint for your branding strategy. The basis here won't be The Big Marketing Bucks (TM), but two fundamental pillars: knowing your customers' needs and bringing value. We're aiming for authenticity and professionalism, shown through content.
At the end of the event you will be ready to define your audience and their needs, build your value proposition and prepare your first monthly marketing plan.
Vassilena has 10 years of experience in marketing and communications. She currently works as a Digital Strategist for Enhancv, a startup helping people create a resume they're proud of. She has been blogging for more than a decade and authors a blog on marketing, digital strategy and growth. Her expertise covers marketing strategy, content marketing and measurement, with experience in a variety of industries, including consumer electronics, e-commerce and SaaS.
Enhancv helps you create a resume to be proud of. It's modern and people remember it. The tool guides you through every step of the process so you can highlight your achievements, attitude, and personality. Best of all, it's fun and easy. People using Enhancv resumes got hired at companies such as Tesla Spotify, HP, The Economist, and more.
See you all on 28th of May!
Special "Thanks!" to our friends. The events will not be possible without their support:
DWOLF STUDIO
Obecto
Grind Web Studio
Association of the Bulgarian Leaders and Entrepreneurs – ABLE
LAUNCHub Ventures
Founder Institute Sofia
JCI Bulgaria
Лора Снима
Агенция за събития EnterEvent
Friends of MAKAK B&B – a place to discover, create and relax
Puzl Coworking
Looking forward to see you guys! :)