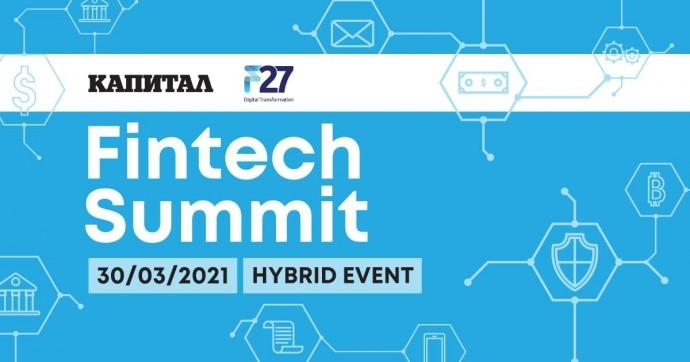 Дата:
30
март 2021, вторник
Час:
09:00 - 17:00
Достъп:
Такса участие
Място:
Online
За събитието
The global pandemic in 2020 has definitely disturbed the financial ecosystem and the way users interact with its stakeholders. But while the FinTech sector struggles with the economic consequences of COVID-19, studies show that eventually, it would emerge from the crisis stronger than ever.
The Annual FinTech Summit will take a look at the future of the financial landscape, the opportunities for collaboration between FinTech companies and traditional financial institutions, the most probable consequences of the 2020 crisis, the potential of developing financial models, and emerging technologies to further grow and strengthen the industry.
TOPICS
What banks and FinTech Companies Will Look Post Pandemic
Accelerated Digitalisation: Technologies Enhancing CX and Innovation in Payments
Global and Local Regulatory Framework and Its Impact on Digital Finance
Open Banking and Open Finance – Lessons Learned and Future Opportunities
AI, Big Data and Machine Learning Transforming the Industry
Cyber-risks Arising from End-to-End Digitalization of Financial Services
Cloud computing in the financial sector – COVID-19 Influence on Its Further Adoption,
Related Opportunities and Risks
Insurance and InsurTech innovations
FORMAT
– One-day digital conference
– Two parallel tracks:
Fintech track – game-changing business models
Inspiring talks and presentations with compelling insights
Real business case studies
In-depth discussion panels
Research and Data Analysis
Technical track – technologies enabling innovation
Cutting-edge tech solutions
Tech demos
Presentations
Discussions
– Separate in-person networking event after the conference (VIP hybrid tickets will be available in January 2021)
AUDIENCE: 500+ CEOs and decision-makers from the financial sector and the business, banks, payment providers, insurance and pension companies, investment companies, VCs, IT experts, founders of FinTech companies, investors, consultants, lawyers, auditors, government and regulatory associations
Working language of the event will be English.
Ticket information:
Premium Digital Pass: 90 BGN (VAT excl.)
Digital Pass: 50 BGN (VAT excl.)
VIP Hybrid pass will be available in January 2021