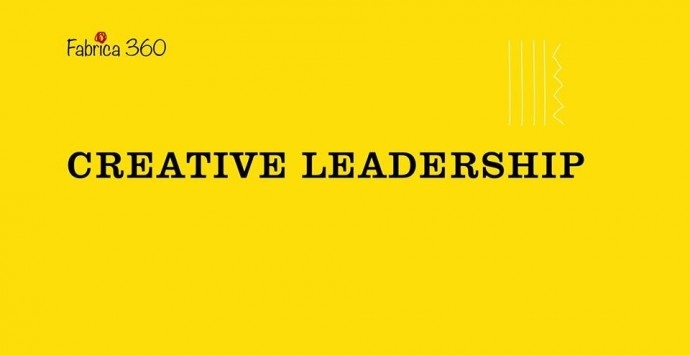 Дата:
14
май 2019, вторник
Час:
09:30 - 17:00
Достъп:
Свържете се с организаторите
Място:
Fabrica 360 Studio, София, ул. Кричим 16
За събитието
The world around us has never been more volatile or unpredictable. Every day we witness new sources of competition or disruption. Disruption is on all levels: in products, services and technology, channels to market, policy, talent, brands and supply chain.
The organisations best equipped to thrive in this volatility are the ones who are most able to generate, embrace and execute new ideas. It takes creativity and creative teams to be a leader instead of a laggard.
In the era of AI and automation, no matter how sophisticated technology becomes, people aren't going away. This experience is designed to help you activate the best in yourselves and your teams to do great work.
🚀THE TRAINING
Leadership mindset and skills are the building block for innovation and transformation; without it, one cannot grow the others and the organisation. Part of the modules in this program are dedicated to developing the right mindset while the others focus on the right skills and tools to lead with inspiration in a consistent, systematic and sustainable way.
Having the right mindset of co-creation and empathy and recognising the unconscious biases is equally important as skills and tools like spotting opportunities, gathering resources and building teams.
Forward looking, this formula equips future leaders with the most essential skills of today: design thinking, systems thinking, strategic design and creativity.
"I've learned that people will forget what you said, people will forget what you did, but people will never forget how you made them feel"
– Maya Angelou
🚀TAKEAWAYS
| Learn to navigate and lead in uncertainty and ambiguity
| Be the inspiring leader with a clear vision and passion
| Learn how to drive productivity and foster success in your company
| Create a healthy culture and team dynamics that give you a competitive advantage
| Shift your perspective – look at things in new ways and creatively solve problems
| Train your brain to challenge your unconscious bias and avoid quick judgment
| Learn how to lead by asking the right questions
🚀WHO SHOULD ATTEND?
Our program is designed for a mix of leaders, change makers and professionals involved in developing and transforming organisations:
Managers of large and medium companies
Managers of Digital Transformation Offices
Representatives of marketing, innovation, departments and product managers
Entrepreneurs and start-upers
Managers of public institutions and non-profit organisations
Innovators and everyone seeking effective ways for designing and improving products and services.
If you are interested in building a great team and to shifting your game to the next level, this program is for you.
🚀YOUR TRAINERS
ELEONORA CARNASA, Service Design Practitioner and Master Trainer
IANA AVRAMOVA, Transformation designer
📆➡Agenda and registration: https://www.fabrica360.eu/creative-leadership-feb19
COMBINE WITH
'Service Design Masterclass" 19-20 February 2019
https://www.fabrica360.eu/servicedesign-feb19
Design Thinking Camp Sofia 29-30 August 2019:
https://www.fabrica360.eu/dtcamp2019