Майсторски клас "Service Design Thinking Masterclass"
Приключило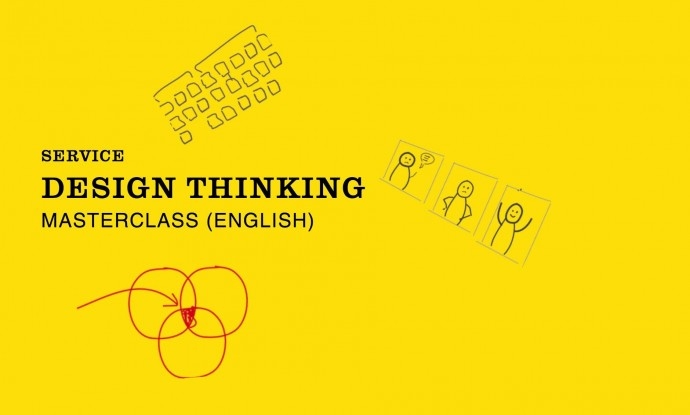 Дата:
19 - 20
февр. 2019, вторник - сряда
Час:
09:30 - 17:30
Достъп:
Входен билет
Място:
Fabrica 360, София
За събитието
🚀Dynamic Hands-on Masterclass Covering the Fundamental Service Design Thinking Approach and Tools for Service Innovation and Organisational Transformation
🚀ABOUT
Service design is truly the next big competitive advantage for the business. With user-centred design at its heart, service design is about the design of services. In a digital age, it's hard to imagine designing services without data and technology. But technology itself won't solve a user's problem and create a delightful experience.
…
"Great service isn't by chance, it's by design"
– IDEO
…
🚀WHY SERVICE DESIGN?
Todays customers have higher expectations than ever before and brands are facing challenges than they never had to deal with.
The winners are the brands which know how to build genuine relationships with both customers and stakeholders.
…
"Service Design is all about making the service you deliver useful, usable, efficient, effective and desirable"
– UK Design Council
…
🚀TAKEAWAYS
| Learn the fundamentals of service design to improve organisational performance
| Learn different ways to gain empathy for the user
| Learn valuable tools you can put into practice
| Gain alignment around vision, process and outcome
| Put your knowledge to work in a concrete design challenge
| Get trained by an accredited service design master trainer
| Get your Service Design Network certificate
….
🚀TOOLS
| Team Canvas
| Stakeholder Map
| Interview Guide
| Persona Canvas
| Ideation Techniques
| Customer Journey Map
| Prototype Map
| Value Proposition
| Pitch Canvas
….
🚀WHO SHOULD ATTEND?
| Managers of large and medium companies
| Managers of Digital Transformation Offices
| Representatives of marketing, innovation, departments and product managers
| Customer Experience and UX designers
| Entrepreneurs and start-upers
| Managers of public institutions and non-profit organisations
| Innovators and everyone seeking effective ways for designing and improving products and services
….
🚀TRAINERS
Eleonora Carnasa – Service Design Practitioner and Master Trainer
Rossen Takev – Designer
…..
📆➡TICKETS:
Early bird: EUR 250 till January 29th
Regular: EUR 325 from January 30th
…
WHAT'S INCLUDED
2-day training, coffee breaks, one lunch, one dinner, digital materials
…
ADDITIONAL BENEFITS
+ This masterclass is accredited by the Service Design Network. You will receive a Service Design Network co-branded certificate for attendance
…
Detailed description, Agenda and Registration:
https://www.fabrica360.eu/servicedesign-feb19
Combine with:
"Creative Leadership" training on February the 7th:
https://www.fabrica360.eu/creative-leadership-feb19
"Creative Leadership" training on May the 24th:
https://www.fabrica360.eu/creative-leadership-may-19
Design Thinking Camp Sofia 29-30 August 2019:
https://www.fabrica360.eu/dtcamp2019